Call for CM Standards Video Submissions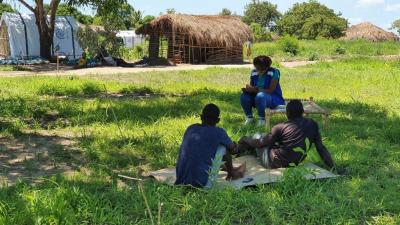 As part of the 2021 CCCM Annual Meeting pre-launch event for the Minimum Standards in Camp Management, the Working Group on Camp Management Standards is putting out a call for video submissions related to the applicability and implementation of the standards at a response level.  This is an opportunity to showcase the standards in practice and their contextualization in different camp or camp-like settings and how the standards are assisting CCCM teams on the ground measure their work in improving the quality of life for displaced populations. Exposure of how different CCCM contexts are utilising the standards is a key part of the dissemination of the standards globally. Videos can be submitted by any CCCM team globally, including organizations that are members of a CCCM working group, task force, or Cluster.
The short 30-60 second video should demonstrate a particular example of how the CCCM or Site Management team on the ground has used one of the standards to measure the quality and capacity of their project or programme. Videos that are focused on the standards related to Site Management policies, scale-up, capacity building, site improvements or service monitoring and/or coordination are encouraged. For further examples and guidance please see the attachment.
The deadline for submission of the videos is the 11th June and can be submitted using the following link or via Whatsapp to +41796620242
For any technical or content-related queries regarding the call for video submissions please email info@cmstandards.org