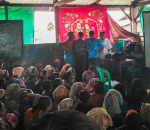 Following the publication of the profiling report from Sittwe Township in the Rakhine State of Myanmar, JIPS and profiling partners are exploring new ways of engaging with communities on profiling results.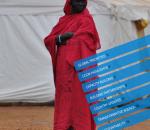 This edition provides an update on cluster tools, partners and operations, and highlights issues of current concern to the cluster. In particular, it focuses on the importance of effective partnerships in CCCM operations, and considers how global initiatives such as the Transformative Agenda will impact cluster strategies.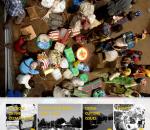 The first edition of the CCCM Newsletter outlines various CCCM projects around the world and recognizes that implementing partners around the world need training in camp management and coordination for staff. This edition sets the newsletter's intention to connect directly with field based colleagues and to seek input from those working with IDPs in camps, camp-like settings and communal settlements. It describes its vision to link the Newsletter to an interactive forum where colleagues can ask questions and have discussions with the entire CCCM community.