Introduction
This year's Annual Global CCCM Meeting will be held entirely online from Monday 2 to Thursday 12, November 2020.  As in previous years, in the spirit of inter-agency collaboration, the retreat will host representatives from Global Cluster partners, governments/donors, CCCM field staff, representatives of other Global Clusters, and other stakeholders. With the meeting being held online this year, we hope that you will encourage your local colleagues, partners and counterparts to join in the discussions this year.
The latest information on the event will appear on this page in the coming days as the sessions are finalised. The full list of sessions, with all their details and links to join, will appear below in the coming days, alongside key documents for all sessions.
Please fill in the following registration form to sign up to the sessions that you plan to attend.
Agenda
Please note that all session times are in Central European Standard Time(GMT+1)(Geneva).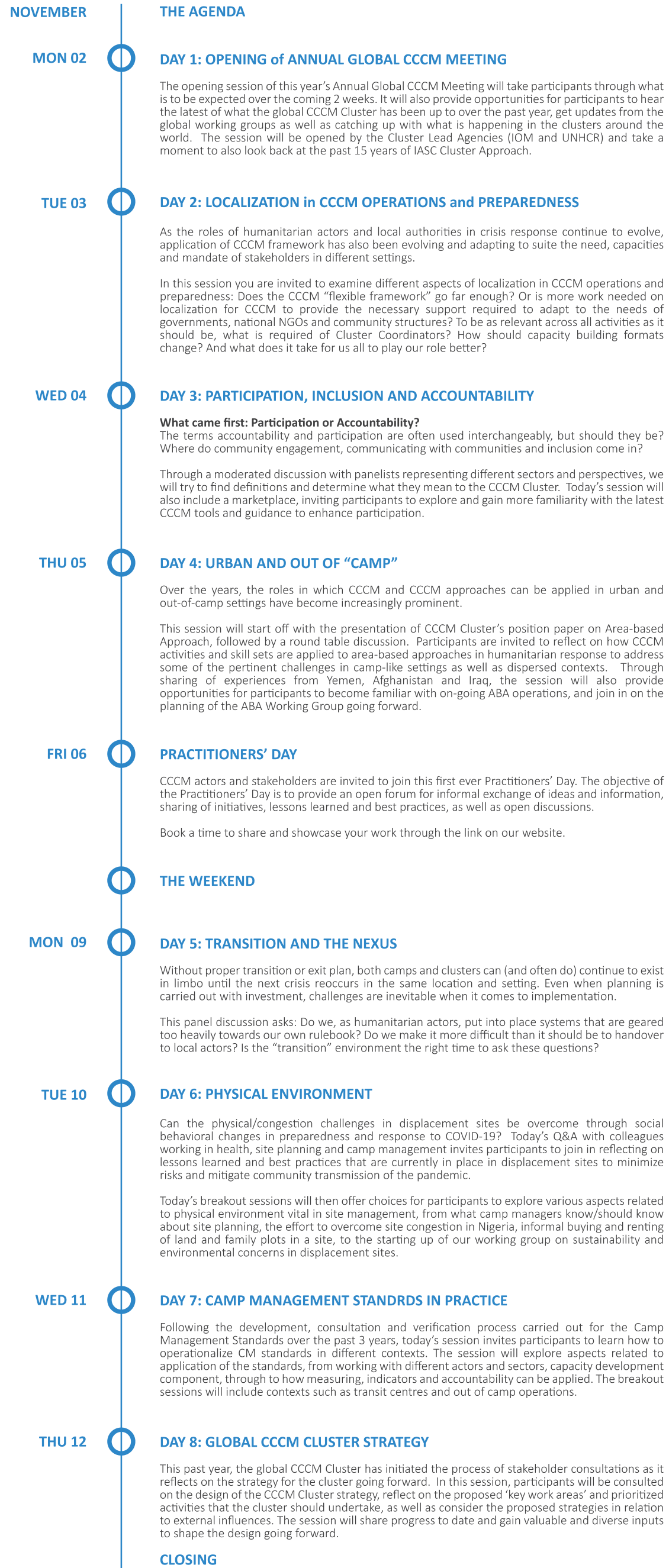 Practitioners' Day
This year, we would like to invite you to join this first-ever Practitioners' Day on Friday 6 November. This will be an open platform for informal exchange of ideas and information, sharing of initiatives, lessons learned and best practices, as well as open discussions. 

In order to allow for our planning and setting out the agenda, please fill in the registration table in this link where you can also find the instructions to put forward topics and suggested sessions.